Comodo SSL Certificates are one of the fastest and most cost effective ways to protect the online identity of a business. Given the changing needs of the industry and the continual increase in the awareness levels as far as online security is concerned, Comodo can prove to be a low-cost entry point for you to reach out to your customers and offer them one of the most cutting edge security solutions that the industry has to offer.
Apart from being more affordable than most competitors, each Comodo certificate comes with advanced security and extensive browser compatibility, which makes it the perfect solution for small to medium size businesses looking for superior online security. Refer to the table below for a list of Plans & Pricing.
Plans & Pricing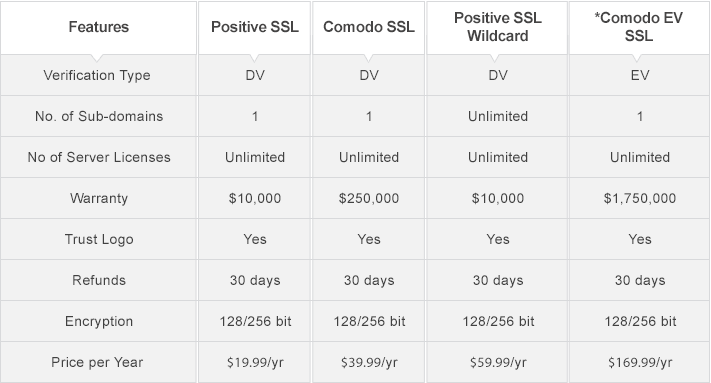 * Please Note: Comodo EV SSL will be integrated in the second phase of launch.